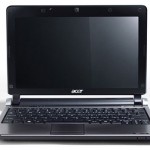 The Aspire One AOD250 is a cute net book that enables the user to browse the Web, play games, share photos and enjoy music to heart's content. Files can be managed to nicety with the help of features such as jump lists of Windows 7.
The crystal eye webcam with which the laptop is endowed enables the user to video chat wherever he may be. Images are characterized by high quality and video streaming is rendered smooth in the use of the Aspire One AOD250. The price of the Aspire One AOD250 laptop is around 19,500 INR.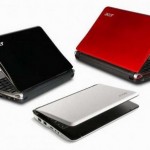 The 1.6 GHz Intel Atom N270 processor powers the device. This processor is capable of reducing electrical current leakage in transistors as a step to conserve energy. The other important features of the Aspire One AOD250 include an extra large 250 GB hard drive, a 1 GB of installed RAM, Wi-Fi, digital media applications, built-in-email and a multi-format memory card reader.
The device is bestowed with a multi-gesture touchpad that enables the user to scroll with circular motion. The keyboard is characterized by the presence of 89 keys with 12 function keys as well. The device weighs 2.79 pounds and it comes with one-year parts and labor limited warranty. Acer Aspire One AOD250 is featured by a 10.1 inch LED-backlit CrystalBrite screen.